While I sit here with my heater blowing under my desk to keep my tootsies from freezing, I'm dreaming of a tropical summer full of palm fronds swaying in the warm breeze, soft sand under my feet and swimming in crystal clear water… OK – back to reality! It's ok to dream though.
Here's a summery selection of tropical goodies from Etsy to keep those summer dreams alive!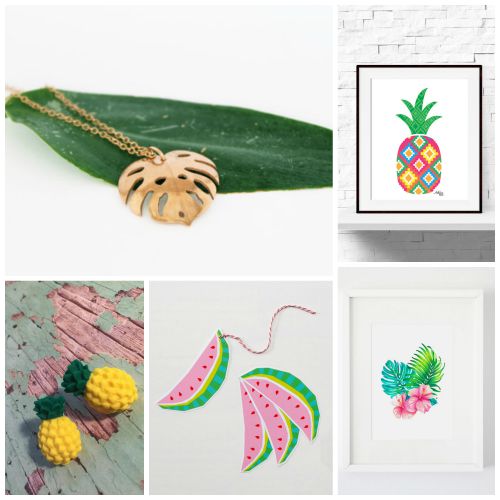 Tropical leaves and Flowers Watercolour – by Month of June Design
Printable Watermelon Gift Tags – by Eat Drink Chic
Pineapple Polymer Clay Earrings – by LLL-Designs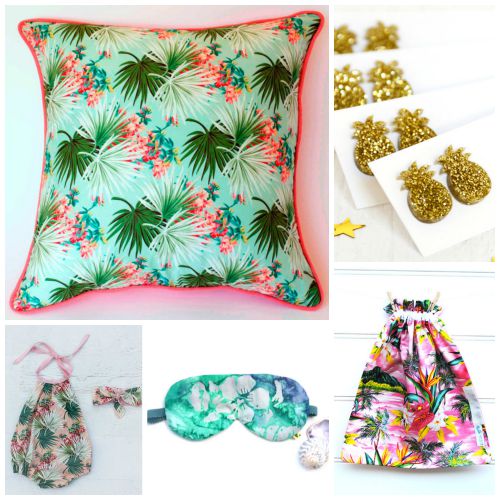 Tropical palms and Coral Blossoms Cushion Cover – by M and C Home Designs
Gold Glitter Pineapple Earrings – by Blossom & Cat
Tropical Volcano Libray bag Drawstring – by Mum & Me Designs
Batik Travel Sleep mask – by MapleMist
Vintage Boho Tropical Floral Romper – by MeTutu
What do you miss about summer??
10 Etsy finds to help me remember summer