Welcome to Day 11 of our Christmas Gift Guide series. Today we have Games to Go with her wonderful collection of wooden creations perfect for a special Christmas present.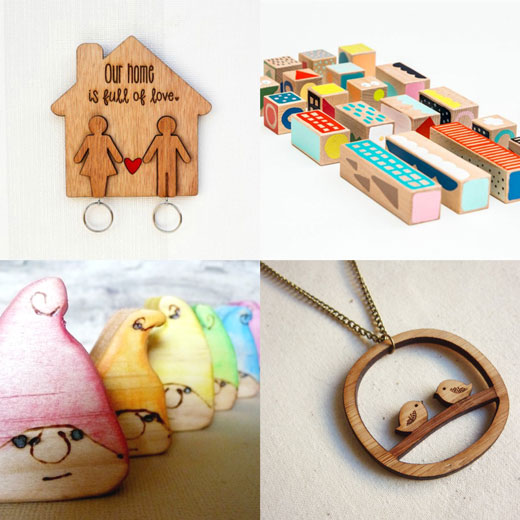 1- Wooden People Key Holder from Miss Bold Design- 
Our house is full of love and I bet yours is too. Never misplace your keys again with this gorgeous set of two wooden magnet people. Fiona, who is a fellow WA handmaiden, is flat out making the most amazing custom laser engraved goodies for your home and is well worth a look. She has some beautiful personalised Christmas tree ornaments too, but you have to be quick to get your order in before Xmas.
2- Handpainted Timber Block Set from Habitue Design- 
Kristy is an interior designer who makes handmade items for children and interiors, and these handprinted blocks really pop! I am a huge fan of blocks. Their simplicity and open ended play are so vital for a young childs development. This set is so so bright and colourful, they would make a beautiful heirloom set to be passed from generation to generation.
3- Rainbow Gnomies from Folkwood – 
I swoon when i see the lovingly handmade items at Folkwood. Every piece Sandy makes at ˜The Folkery evokes such wonder and imagination, they are a perfect addition to any wee ones toy box.
4- Love Birds necklace from One happy Leaf – 
Anna, like myself is a scientist by trade, but have both stumbled upon the wonderful world of the handmade. She makes the most lovely laser cut jewellery which are uncomplicated with clean minimalistic lines. I think most women we know would be more than happy with a piece or two in their stockings this Christmas
Games to Go by Mollydag Made!  Unique handmade wooden children's games.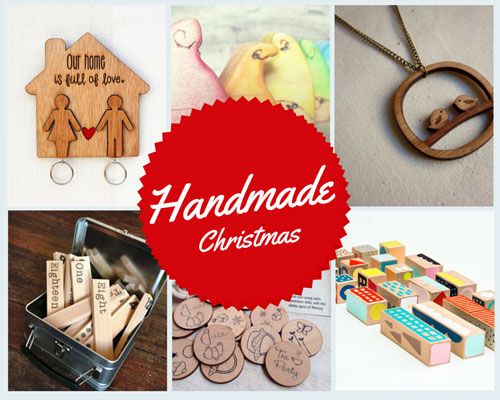 Hope you enjoyed Day 11 of our 12 Handmade Elves of Christmas. 12 Days of handmade gift guides. Lets shop Australian Handmade this Christmas. #12handmadechristmaselvesHMK