I am always in awe of those that can crochet. I have tried many, many times and fail miserably every time. I'm not sure what it is, the coordination or the fact that maybe I give up too soon. What ever it is it really doesn't matter when there is talent around like that of Marie's from Madwest Designs.
Marie, a dressmaker by trade and self taught (with a little help from her Dad) crochet hooker has been designing and crocheting for over 30 years. A self confessed perfectionist will happily hook well into the night and early morning, to get your order just right, "perfect" in her words.
With scarves, mary janes, beanies, brooches and more you are sure to find one of Marie's designs that will tickle your fancy.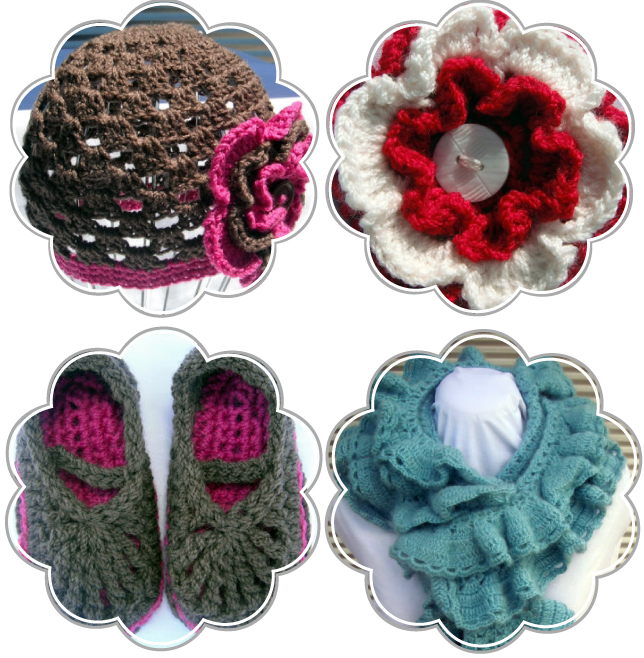 Madwest Designs is taking part in the 1st Knitters & Crocheters Market on Facebook from the 12th -15th May, there are some OOAK items Marie has in the market for sale. You can also find Madwest Designs for sale not only online but they are also available at Viewpoint Handmade Gallery in Bendigo.
I also hear that classes are on the cards for the not too distant future, there may actually be hope for me yet.
To see all Marie's fabulous designs head to the Madwest Designs online store, Facebook page or blog.