How adorable are these little drawstring back packs? They take no time at all to whip up and you will never run out of uses for them.
The only materials you need are:
1 piece of fabric 84cm x 35cm folded in half
a 3 metre length of cord cut into two
a sewing machine and general sewing stuff is also required.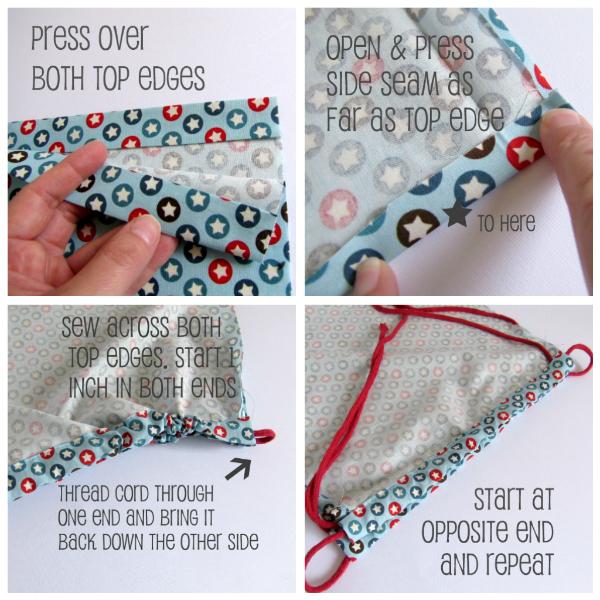 WANT MORE? How about making your own Fabric Bunting.
This post Make! Drawstring Backpack is brought to you by Jodie Maloni, owner of The Haby Goddess, who has made a few of these over the years for her own girls.
You can find lots of craft and sewing tutorials plus a gorgeous collection of haberdashery supplies  at her online store www.thehabygoddess.com.au