These days we live in quite a wasteful society. We see it every verge side collection, or maybe that is just me that drives around and thinks why are they throwing that out, someone could use that.   This is probably why I started our local Freeycle group.
Our grandparents probably made use of everything, every bit of clothing that we would throw out, they would fix or re-use.  This is why businesses such as the Home of Olivia are so great.
The Home of Olivia repurpose childrens clothing and more from old patterns and fabrics that can be used or remade.  Passionate about helping our environment and make use of unwanted clothing that would otherwise fill our landfill, you can guarantee every item is unique and wonderfully varied.
Heather sent us two of her outfits, the crawler dress and the yoke dress.  The little crawler dress reminded me so much of dresses from my childhood and I am sure some of that fabric was in my wardrobe when I was little.   The yoke dress also reminding of days gone by with the paisley print.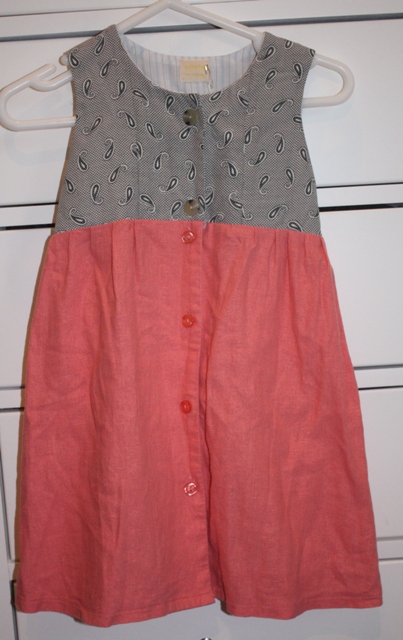 The dresses are very well made with meticulous stitching and look adorable on, unfortunately I neglected my camera to take some shots on our testers and the weather has been terrible the last couple of days to try again.  I really love the concept of making new items from old, there is something special about it, and you can feel that and the love and vintage vibe that goes into these outfits.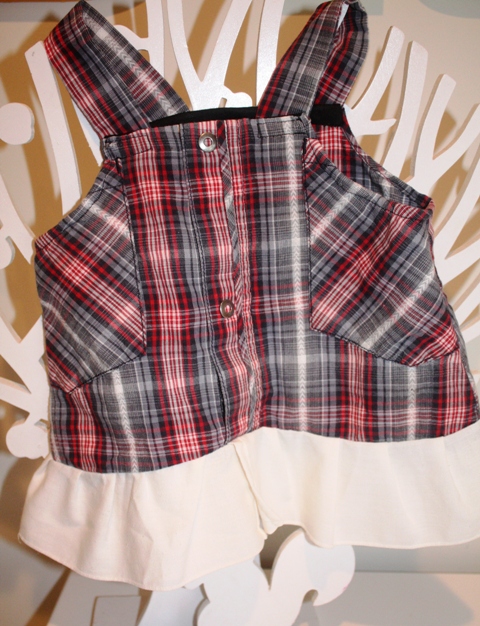 The beautiful thing about repurposed/recycled clothing is it evokes memories.  For me this dress instantly brought me back to my Grandmothers house and her linen closet.  The mountains and mountains of tableclothes that were in there and I am sure fabric similar to this.  I can visualise going through them all and them being on the kitchen table covered in peanut shells at Christmas time whilst everyone sat on those orange vinyl chairs with the nutcracker cracking and munching away.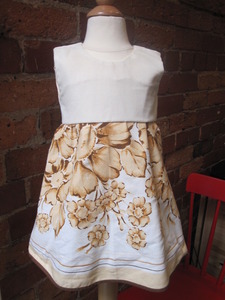 The Home of Olivia have some great fabrics and styles lurking in their store and many I am sure that will take you back to your childhood and Grandmas house.
Review: Home of Olivia