This would have to be one of my favourite things I get to do here at the helm of Handmade Kids –  talking to amazing creative people, poking behind their business and finding out their 'story', what inspires and motivates them in their creative journey.
This week we are very lucky to be speaking with James from Vos Kho, one of the winners from the 2015 Etsy Design Awards. James and his business Vos Kho won the category for New Talent.
Vos Kho specialises in creating unique beautifully crafted baby Furniture. Let's get to know James.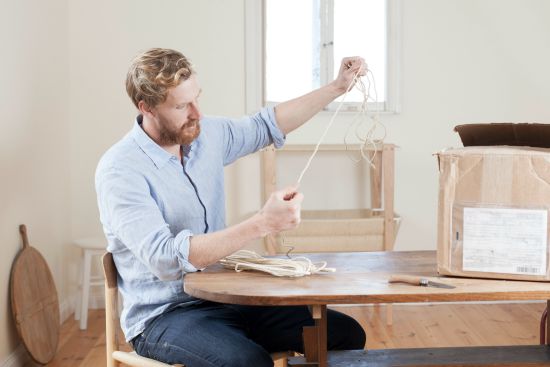 Tell us a bit about you? Have you always been interested in furniture design?
I'm a journalist and photographer. I had no real interest in furniture or design until my wife, Jo, and I bought a house three years ago. We had just moved home from Oxford where we had been living for two years, and we had absolutely nothing. The first few days after moving into our new house, we ate around an upside-down cardboard box, sitting on chairs we had scavenged from the hard rubbish!
The experience of shopping for furniture really woke something up in me. I had always felt a drive to be creative, but couldn't find an outlet. I was not great at music or art, and didn't really know there were any other options. Beautiful furniture and objects affected me powerfully, and spoke a language that really gelled with me.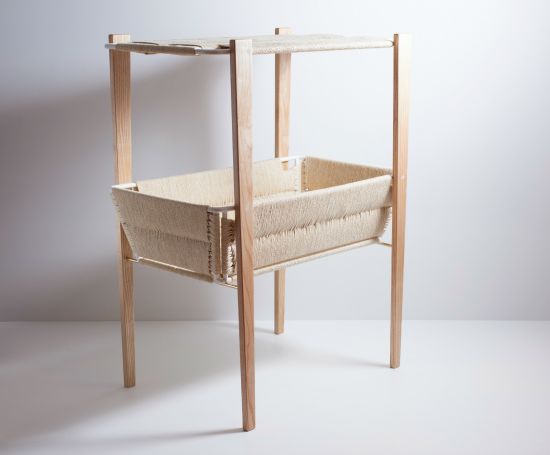 Is there an interesting anecdote or story behind your business name?
'Vos Kho' is the first half of my mother's maiden name 'Voskulen' and the first half of father's name 'Howe'. I've always identified strongly as both a Howe and a Voskulen — my cousins on the the Voskulen side were my best friends growing up, and still are. My grandfather Bert Voskulen was a successful children's toy maker in Holland, who later became a member of the Dutch Underground. I guess I just wanted to reference this history, because I'm proud of my roots.
What do you love most about your creative business?
I just love the design process; the little inspirations that come to you while you're driving, or having a shower, or trying to get to sleep at 2am. Design is so rewarding and exciting, especially when a good, original idea comes to you out of the blue. The feeling of 'it really might just work!' can utterly take your breath away.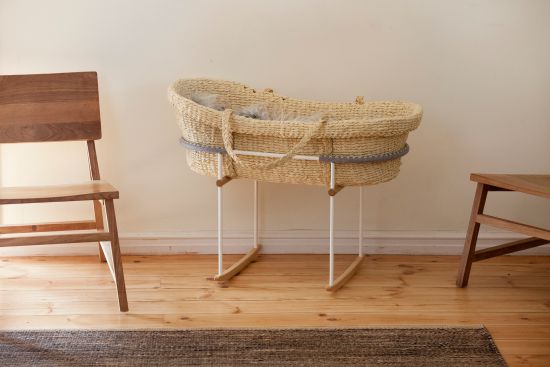 Where do you find your inspiration for your creations?
I absorb influences all over the place. I especially like to draw inspiration from functional items that are almost inadvertently beautiful. They could be anything, from a mud hut in a paddock to a bronze-age spoon. Anything that really lights my imagination up, I try to linger with it as long as I to figure out what it is that makes it so appealing. These things are certainly what I draw upon when I go to design something.
What products do you use in the making of your baby furniture designs?
I absolutely love quality materials wherever I find them, especially in a world dominated by plastic in all its forms. This fixation is both a blessing and a curse: the 100 percent wool felt I use on the rocker, which comes from Germany, costs perhaps 20 times as much as polyester felt. But, I just love the sheen and feel of genuine wool and could not enjoy using an inferior product. I also use paper cord imported from Denmark. It's basically long sheets of paper folded and twisted into rope, but is extraordinarily strong and durable. I've read that the Danes even used it as a substitute for car tyres during the World War II.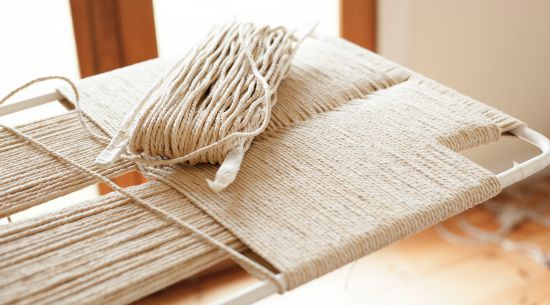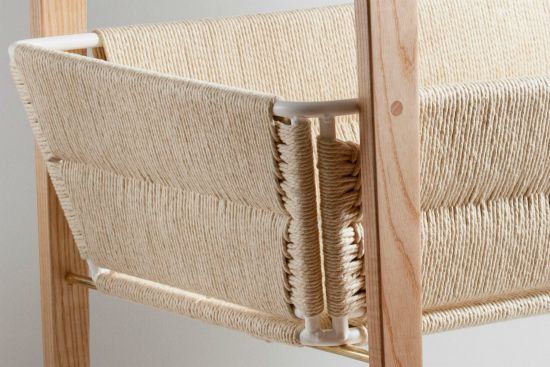 What an amazing award to win, can you tell us more about your prize.
It sure is! The prize is a trip for two to New York, with five nights accommodation and $1000 spending money included. It's pretty surreal feeling, as I certainly didn't expect to win. If I had known that it would pan out while I was making the change table, I wouldn't have felt so despairing at how long it was taking to weave all that Danish cord! It's so nice to know all the work has paid off in such an incredible, spectacular way.
At Handmade Kids we follow many wonderful handmade & creative businesses – do you have a favourite designer or business that you admire?
I greatly admire furniture and objects when I come across them, but I tend not to follow other designers too closely. I guess I'm afraid of inadvertently ripping off ideas, which scares me a lot! Also, I spend an awful lot of time daydreaming, and not a lot of time online, so I'm probably not exposed to the rest of the design world as much as I could be. Mostly, it's what I stumble upon around Adelaide: I love gawking at the Khai Liew's showroom on Magill Road and the curious objects curated by Poet's Ode in Hahndorf, and I've recently been blown away by Ulrica Trulsson's ceramics at the Jam Factory.
Can you tell us – are there any more Vos Kho baby furniture designs on the horizon?
Yes!! I'm currently working on a new change table, which I'm massively excited about. As the design sits at the moment, it will be shipped flat, to be assembled by just eight screws (four on each side). This will allow me to post an otherwise large, cumbersome item to customers around the world. This change table will also incorporate Danish Cord, but without the addition of a basket which will make the new model much more affordable for parents. I have lots of other designs I'm eager to get started on, so expect a lot more in the coming two years!
Wow, thank you James for that lovely insight into your creative business. We wish you all the best for your upcoming trip to NY and look forward to seeing your exciting future designs at Vos Kho.
Want to read more about the Etsy Designs Awards, the finalists and the winners? Pop over to the Etsy Blog – HERE
Vos Kho Etsy Design Awards Winner