Let's get crafting – 7 Ways to craft with a Hula Hoop
Inspired by a creative mini-session I attended recently, hosted by the lovely handmade business My Aunty Anna and the super crafty organisation BrisStyle its had me thinking – thinking outside the traditional 'box'. Kate from My Aunty Anna discussed her thoughts on today's craft resurgence and how to get your craft-on using different everyday items. Why does craft, art, sewing, knitting and crochet have to be done the traditional way!
So inspired by her huge weaving and macramé creations I'm on the search for different ways to get crafty with a kids Hula Hoop.
1- Make a colourful Rag Rug
2- Make a Hula Hoop Hideout

3- Make a Gnome Home Playhouse

4- Make an oversized Dream Catcher
5- Make a woven Finger-Knitting Hula Hoop Rug
6- Make a DIY Ribbon Chandelier
7- Make a Baby Activity Gym Mat
7 Ways to Craft with a Hula Hoop!
Click To Tweet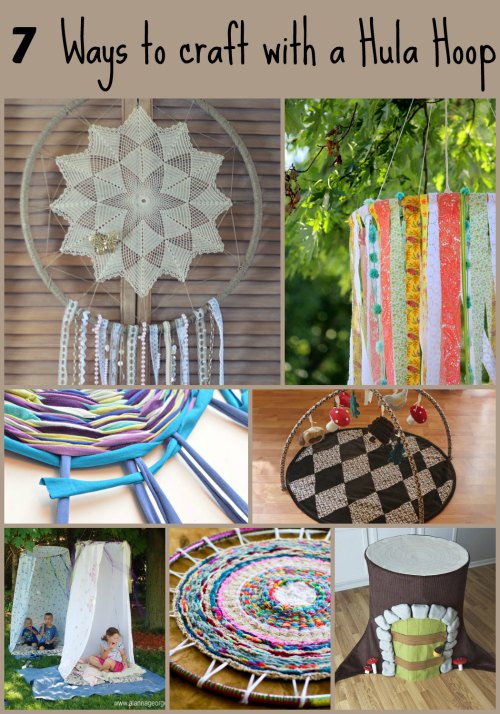 Hope you enjoyed this Crafty collection of ideas – 7 Ways to craft with a Hula Hoop.

Do you know of any other Hula Hoop craft ideas? We would love to know- feel free to share them in the comments below.