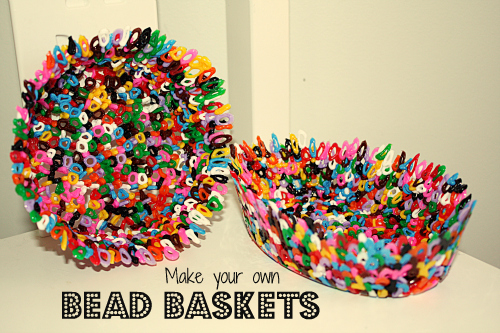 You will need:
Perler Beads, Hama Beads or Pyssla Beads
Spray Cooking Oil
Oven safe bowls
Oven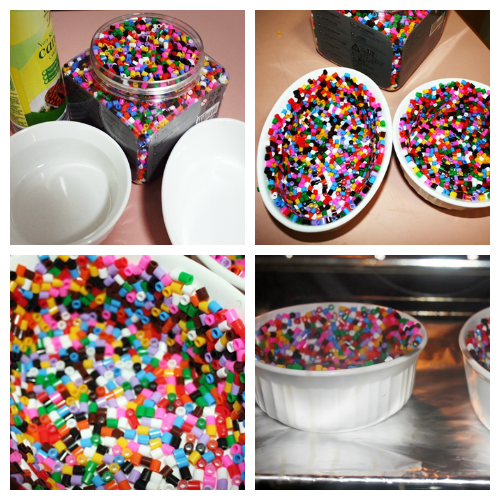 Gather your supplies and spray the bowls with cooking spray. Make sure to spray up the sides, evenly and well. Beads will stick if this is not done correctly.
Put beads into the bowls. They will sick easily to the oil. Move the bowl around so that all the sides and base are evenly covered with the beads.
Check for any large gaps. Fill them with beads. If beads are not touching or tightly packed , they will not melt together and hold shape.
Bake in the oven at 200 degrees Celsius. You will need to watch carefully because once they heat up, the beads will melt quickly. Mine took 10 minuets. This will also depend on the bowl.
Remove from the oven and allow to cool.
Once cool, remove from the bowl mould, and wash with soapy water to remove the oil.
Voila, your very own bead basket. Why not try using other things as moulds such as mugs, tea cups, anything that will be able to withstand the high temperature.