After poking around online for an easy Easter cooking experience to do with my little ones, we finally decided on this fun little project. There are so many great Easter cookie ideas online, but considering baking is not my strong point we went with using everyone's old favourite biscuit the 'milk arrowroot'.
Let's get festive this Easter and create some fun treats.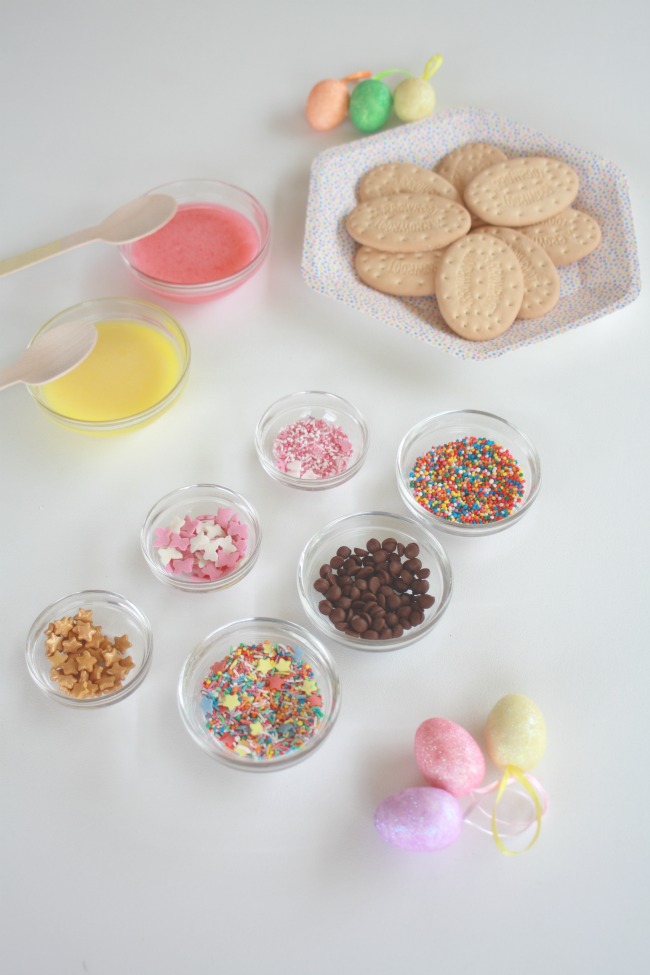 Supplies needed:
Milk Arrowroot biscuits
sprinkles, hundreds & thousands, chocolate dots
icing sugar
milk
food colouring
little mixing bowls
spoons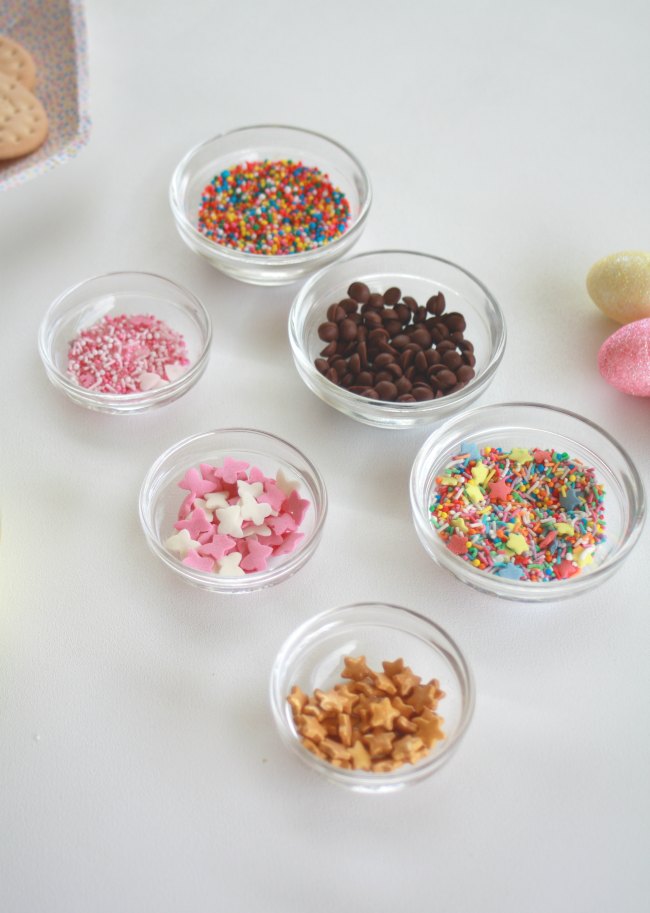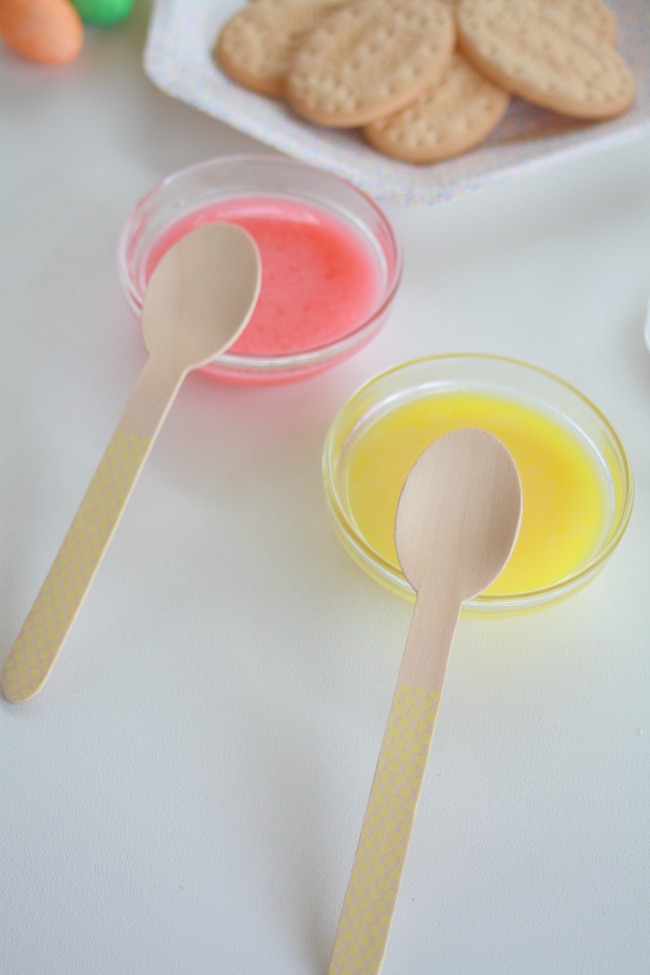 Directions:
mix icing sugar and milk together to make the icing- you want to create a spreadable consistency, but not too runny. To be honest we had to keep adding spoonfuls of sugar to the mixture to get it right (lol- I've always had trouble with icing)
divide icing into separate bowls and add food colouring. We mixed up a pale yellow and pale pink.
smooth the icing onto the biscuits using either a spoon or small spatula
decorate your cookies/biscuits before the icing sets
get creative- this is the fun part!
then pop them into the fridge to set the icing
store them in an airtight container and ENJOY!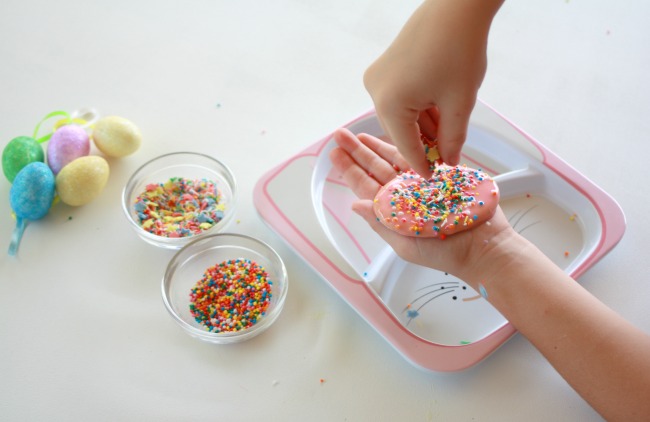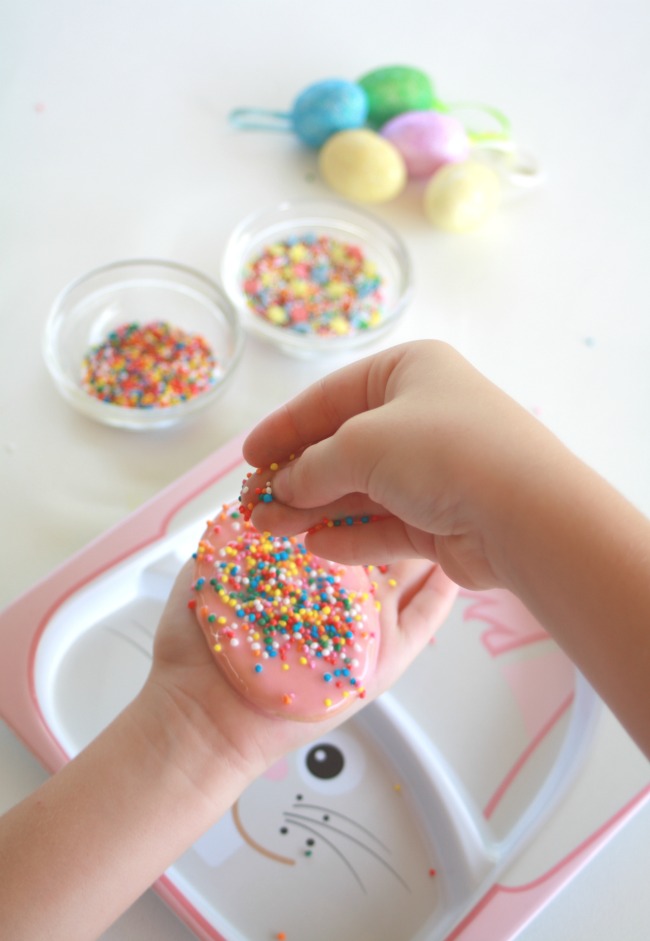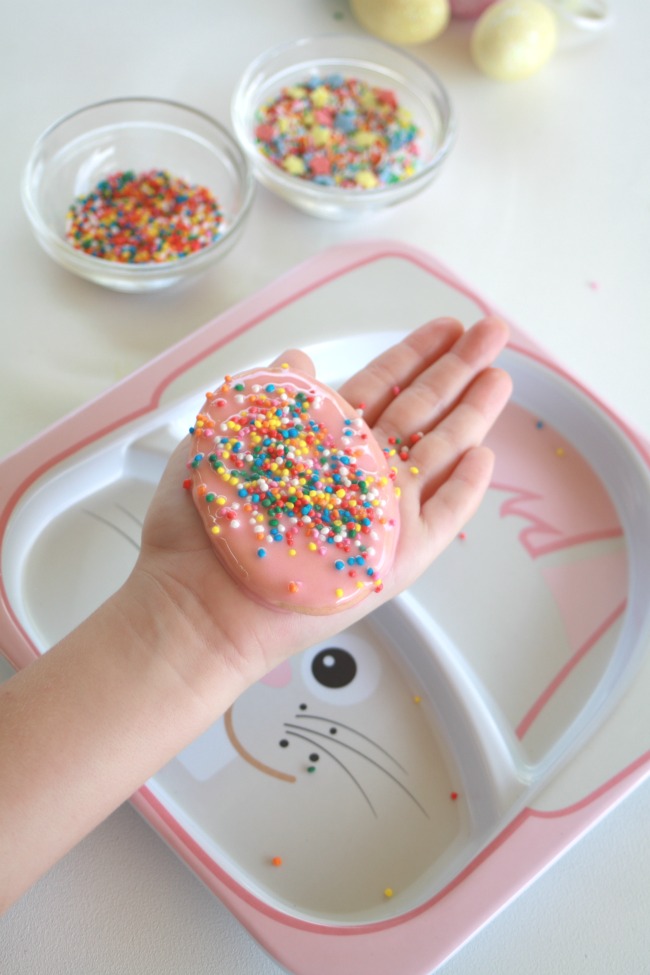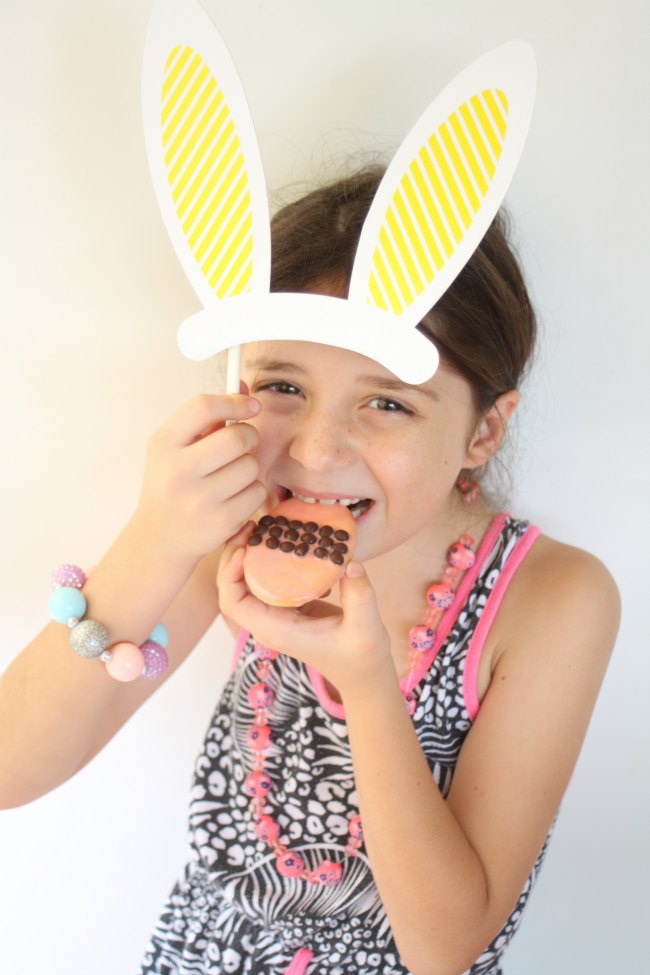 What would you decorate your cookies with? What colour icing would you use? We would love to hear if you have made these little biscuits before.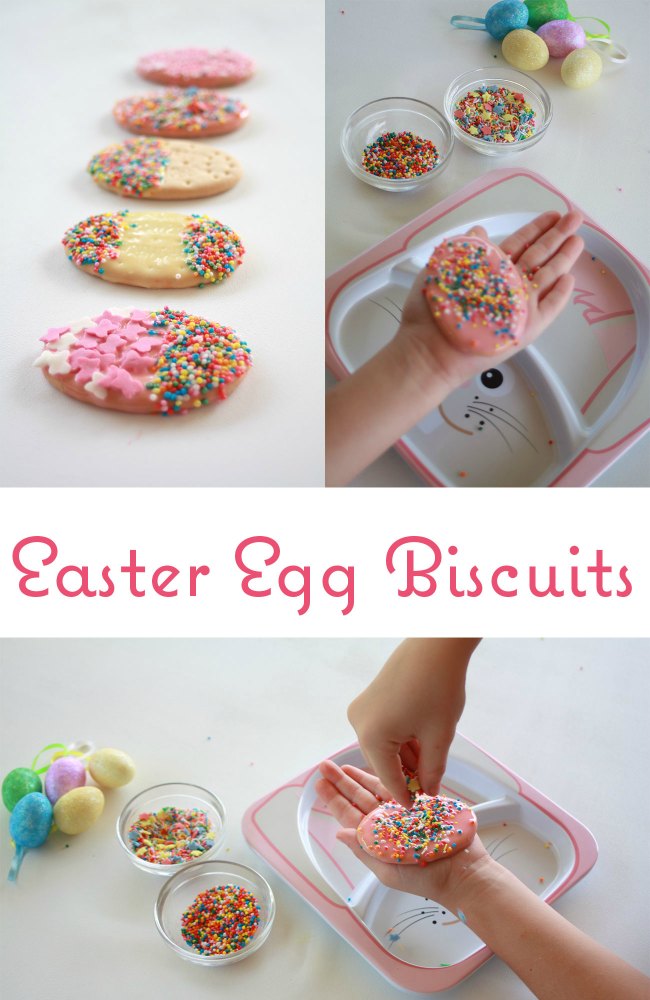 WANT MORE Easter craft ideas? How about our Chirpy Easter Chickens or an Easter Bunny Paper Bag