A perfect Easter craft for the kids let's make a cute carry bag using simple paper plates.
This craft activity is a fun easy craft to make at home with the kids.
Supplies needed:
paper plates x3
black pipe cleaners x3
pink pom poms x3
cotton balls x2
pink and black paper
stapler
black marker
ribbon
glue
scissors
Directions:
1. Cut out 2 bunny ears using one of the paper plates.
2. Cut out a semi circle at the top of the second paper plate (this will form the back of your bag).
3. Cut out 2 ears (just a bit smaller than the paper plate ones) using the pink paper and glue them to the paper plate ears.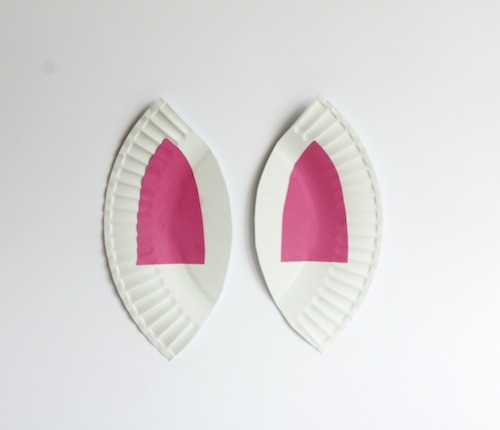 4. Attach the whiskers by punching 2 holes in the third plate and feeding a small pipe cleaner over the whiskers, through the holes and fastening at the back. Curl the whiskers by twisting the pipe cleaner around a pencil.
5. Just above the whiskers place some glue and attach the pink pom poms. Add glue beneath the whiskers and add the 2 cotton balls.
6. Cut out a set of eyes using white and black paper and glue them onto the plate.
7. Use a marker to draw the bunny's teeth.
8. Ask an adult to staple the ears to the top of the plate and then staple around the 2 plates to join them together.
9. Pierce 2 small holes at the back of the plate and thread the ribbon through before tying a knot to secure.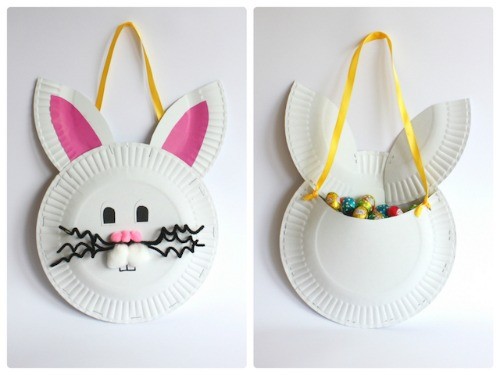 Make: an Easter Bunny Paper Bag with PeekyMe

PeekyMe, owned and operated by a creative Australian Mum who knows the importance of spending fun and quality time with her kids; came up with PeekyMe craft boxes as a way to engage families in play activities together whilst saving them the time and resources having to pull all the supplies together themselves.

PeekyMe boxes  are designed for all occasions for boys & girls between the ages of  3-7.  Boxes can be purchased as a gift,  in party packs for themed birthdays (like pirates, princesses and superheros) or subscribing annually and receiving a box delivered to your door each month.