In my search to find a fun way to decorate my two big pumpkins I have sitting in the kitchen waiting patiently for me, I discovered so many great non-traditional pumpkin decoration ideas that I just had to share some with you.  Lots of fun coloured paints, glitter, sequins, sparkles and some lovely marbled effects.
Hope you enjoy these HALLOWEEN PUMPKINS!
– a fun twist to the traditional orange & black pumpkin craft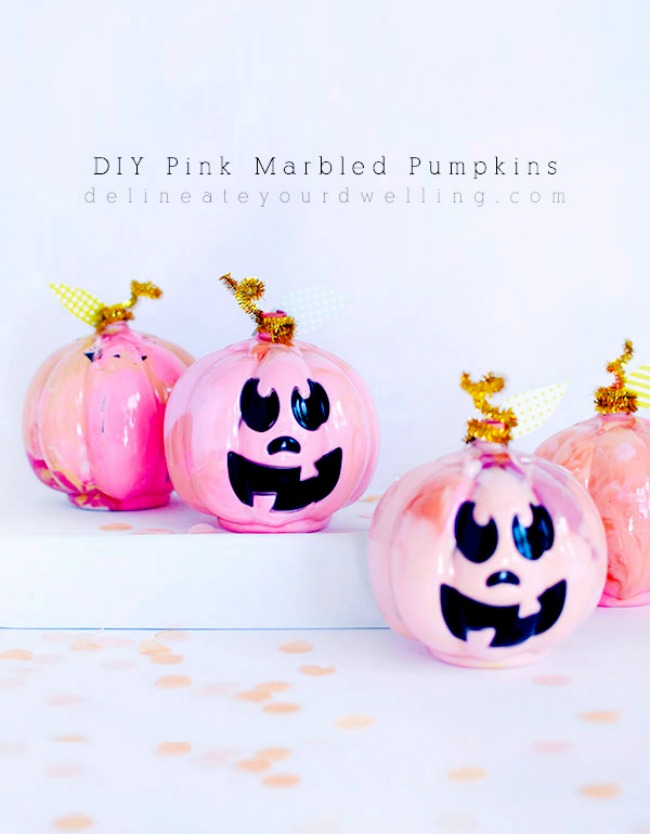 – no carving needed for these cool Star Wars themed pumpkins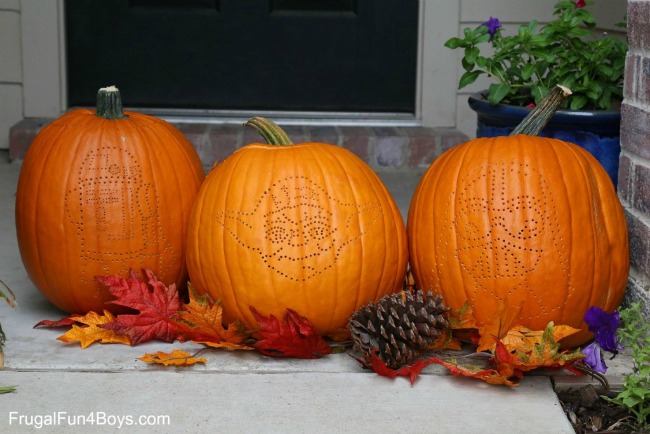 – oh yes please!