Christmas Series – Handmade Gift ideas for Baby
Looking for a special gift for a bubba this Christmas? Then you are in the right spot as we have a great selection of extra special handmade goodies just for you! We have rounded up a beautiful selection of products from around Australia all handmade & hand crafted by such clever creatives. I think handmade this time of year is extra special, don't you agree?
Happy shopping x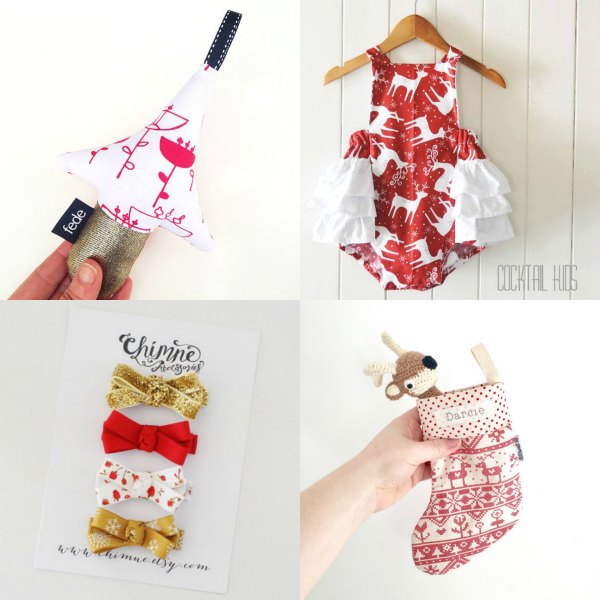 Christmas Tree Baby Rattle – by fede
Baby Christmas Hair Clips – by Chimne
Personalised Mini Christmas Stocking – by Hello Sweet Mae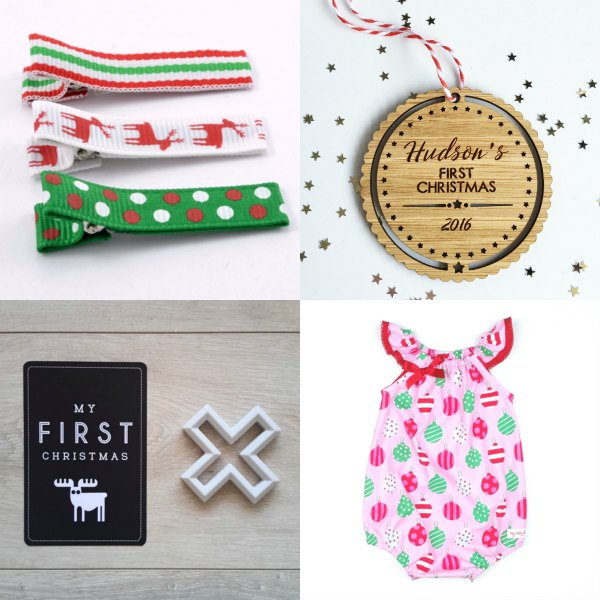 My First Christmas Milestone Card – by Leni & Co
Pink Baubles Baby Girl Christmas Playsuit – by My Baby Dear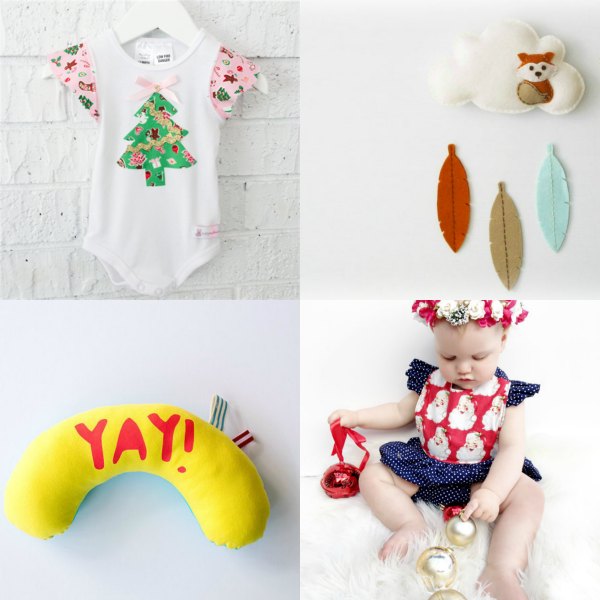 Pure Wool Felt Fox Cloud Mobile – by Ina Sudjana
Mistletoe Christmas Santa Playsuit – by Sossie and Bee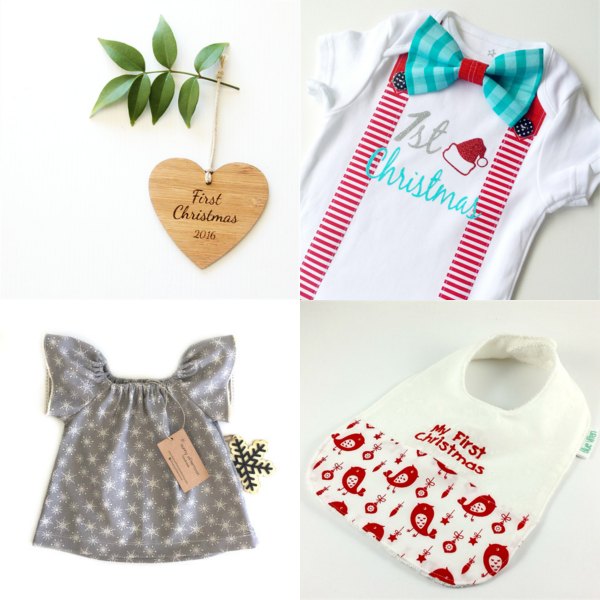 Hope you enjoyed our gift guide – stay tuned for our next guide which will be choc full of ideas for kids & adults which all fall under a $15 budget! Perfect for that Secret Santa present.
Christmas Series – Gift ideas for Baby