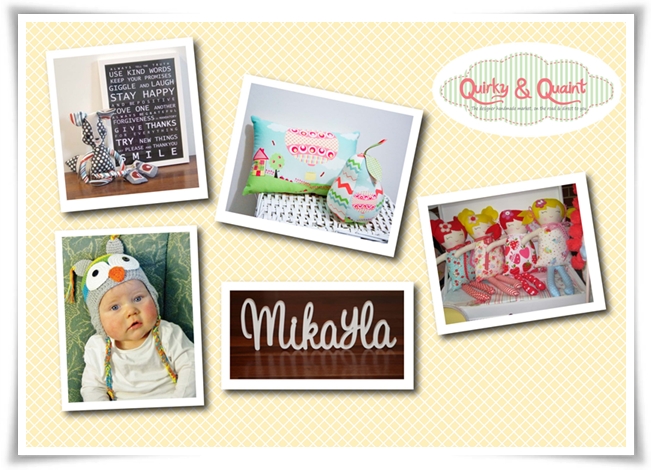 Quirky & Quaint is a new business venture fuelled by Kylie's love and appreciation for uniqueness and handmade.
Derived from her passion for childrens bedroom decor and accessories. Finding items that are unique and beautifully made makes her heart sing.
Kylie loves knowing that these beauties can not be found in chain stores; its almost like finding her very own treasure.
Kylie has been selling at markets for a few years now, and at every market it still blows her mind at the œOohs and œAhhs from customers, that are craving for something ˜different and always in search of items that are original, unique, and of course ˜Quaint & Quirky.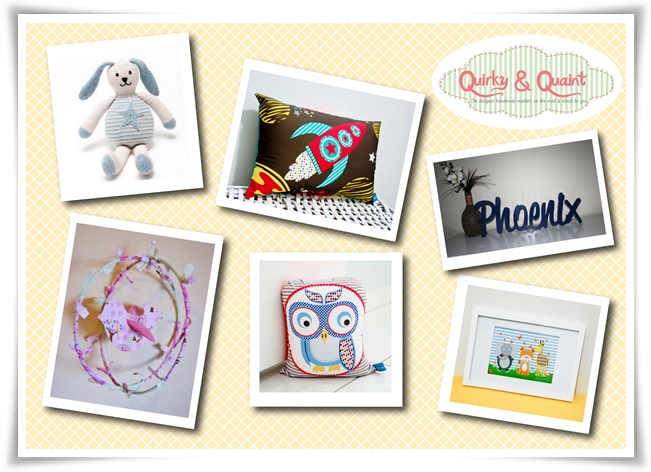 Quirky & Quaint is a direct shopping business offering childrens bedroom decor and accessories, operating in a œparty plan fashion – Not to be shunned at, dont tense up, this is truly an amazing shopping experience, consider it a designer handmade market, on the road and direct to you!
Offering a collaborative collection of handmade goods that are created mostly by women, many of them are stay at home mums, grasping the opportunity to earn an income, by selling products they are passionate about, while allowing them the flexibility to stay home with their children.
We live in a world of full of amazing creative artists, until now these talents could only be unearthed at markets. Quirky & Quaint brings you the opportunity to explore these unique products, made with utmost care, attention to detail and of course lots of love.
For more info, email Kylie at quirkyandquaint@gmail.com