I don't know how they do it!? Ever issue just keeps getting better and better. I've been an article contributor to One Thimble magazine for a few years now and each time I'm researching handmade goodies to include in my gift guide article I'm always amazed and excited about the theming for each issue. I think to myself surely they can't beat this issue with the next release BUT… Oh my gosh, I'm in love with Issue 16!
Mermaids, mermaids and more mermaids! Soft pastels, flowing maxi dresses, spring shorts and tanks, super cool  merman and a dress up pattern every little girl will want!
Welcome to an 'Under the Sea' adventure..
Issue 16 is packed full with 11 individual PDF patterns for machine and hand sewing and even free motion applique.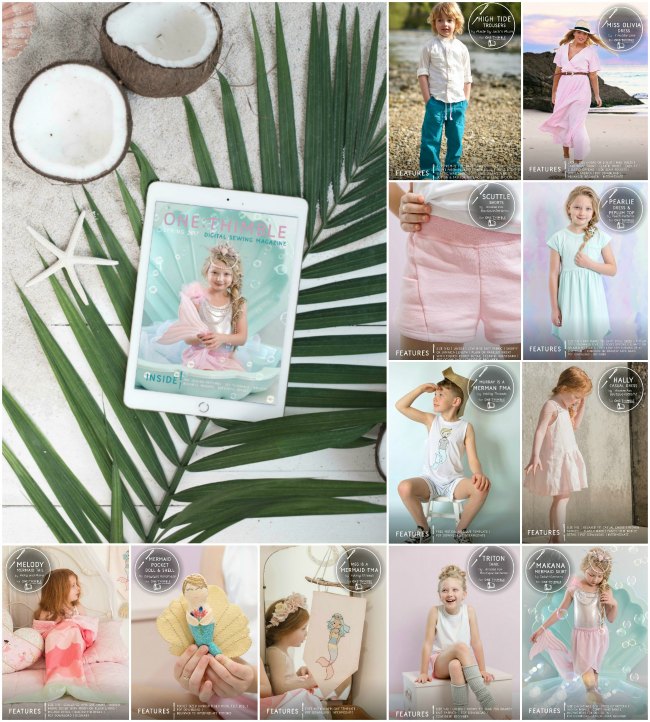 Here's just some of the exciting goodies you will find in this issue:
Issue 16 contains the following PDF patterns/tutorials:
– High Tide Trousers (size nb-12)
– Triton Tank (size 1-12)
– Scuttle Shorts (size 3-12)
– Hally Dress (size 1-12)
– Miss Olivia Dress (Ladies sizes 6-20AU / 2-16US)
– Pearlie Dress (size 1-12)
– Makana Mermaid Skirt (size ranges 2-4, 5-7 and 8-10)
– Melody Mermaid Tail (size range 3-8)
– Mermaid Pocket Doll & Shell (handsewn)
– Murray is a Merman (free motion applique)
– Meg is a Mermaid (free motion applique)
and the following articles & tutorials:
– Fabricadabra (fabrics & patterns for magical costumes)
– Project Kin
– How to Create a Custom Stamp
– How to make an Aquarian Felt Mask
– How to insert a Glue-in Purse Frame
– Understanding Cork Fabric
– Your guide to HTV (Heat Transfer Vinyl) & templates!
– Tulle skirt overlay Tulle-torial
– How to keep your cool when you are a small business owner
– Using a profitability worksheet (excel spreadsheet included)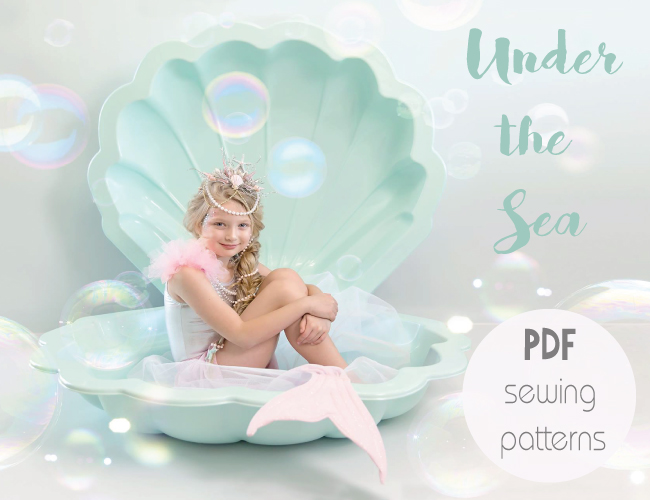 Here are all the important LINKS-