This year we got The Elf on the Shelf
Last year after seeing my newsfeed full of cheeky Elf fun, I decided that this year our house needed a visit from The Elf on the Shelf!
SO, what is all this Elf business about hey?  Well, each little Elf is a scout sent straight from Santa's workshop to help manage his naughty and nice list. Each night during the festive season (why not start from the 1st December) your little Elf reports back to Santa about the day's activities- hopefully inspiring that 'good behaviour' we hope for. Then returns back to his adopted family during the early morning, to be discovered somewhere different each time and usually up to some crazy kind of shenanigans!
There are two different types of Boy & Girl Elves to choose from and a growing range of accessories too. Each Elf pack comes with a hard cover Story Book too.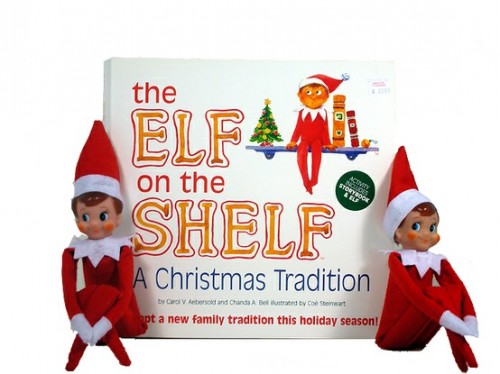 So in theory this little Elf is for the kids BUT I must admit I'm looking forward to coming up with crazy ideas each night for our little Elf. Stay tuned for a list of mischievous ideas to try.