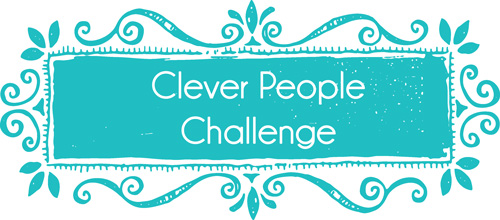 At long last we are ready to kick off with this years  Clever People Challenge, so here is the ridgy didge official call for participants.
If you would like to take part and create something from our little challenge packs all you need to do is  leave a comment on this post.  We only have 6 packs available, so the participating challengers will be drawn at random.
There are no scary rules, you can use one item, you can use them all, you can make anything at all you want.  Your  signature item, give something new a whirl all that is required is that it is suitable for kids and you have made it.   You have 4 weeks to complete your mission and return it to us for a fabulous fun giveaway (it is very important that items are returned in time).  All the terribly clever items will then be up for auction with the proceeds heading off to Charity.
So if that sounds like your cup of tea and you are an Australian handmade store owner, leave a comment below and cross your fingers you are one of the lucky 6 participants.  If you would like to see past examples and entries, just pop Clever People Challenge in our search bar and you should find some great items, you can view the auction items HERE from our last challenge.   Challenge participants will be drawn at random.  Entries to participate close midnight 22nd July 2011.
We would like to thank our gorgeous fabric sponsor Luv Child for making the challenge a possibility.