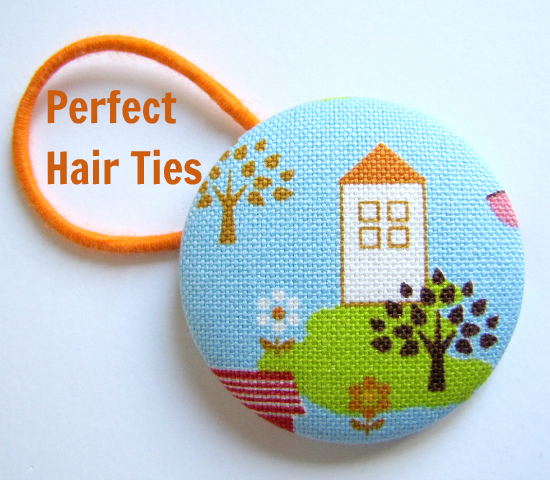 When you visit your local craft markets, you are almost always guaranteed to find at least one stallholder selling handmade hair ties.
Most use gorgeous fabrics with packaging to match. The one thing to let most of them down is metal shine through the fabric!
If you want to make your own hair ties at home or you're a seller just starting out, let me give you a tip to help you stand out from the pack (and it's a very big pack!).
Gather your supplies: Fabric, button making kits, hair ties
Cut your fabric circle, just needs to be rough, with enough overhang to catch all the way around the edge.
The next step is the most important one. To reduce metal shine you need to either add a light weight base cloth underneath your top fabric, or do what I do, add a light weight iron on interfacing.
This backs the fabric enough to do two things.
1. Reduces the metal shine & 2. It eliminates the fabric stretching and going a little skew. Sometimes when place the backing on it can pull and distort the fabric.
Trim back any excess overhang.
Make sure your fabric piece is centred before placing the backing on.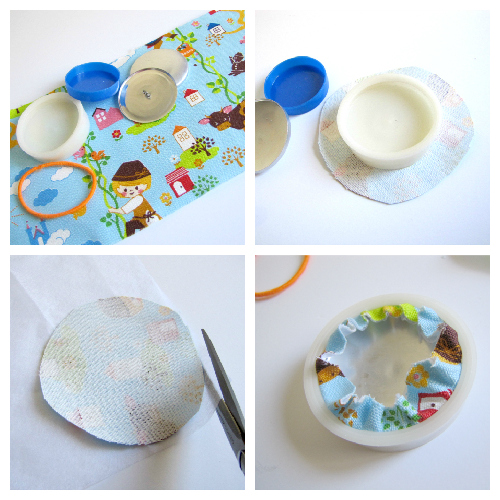 Second most important tip: If you are using metal loop backings make sure they are positioned either vertical or horizontal to your front image. You do not want the loop on an angle.
Use tool piece to press down backing and then add your elastic.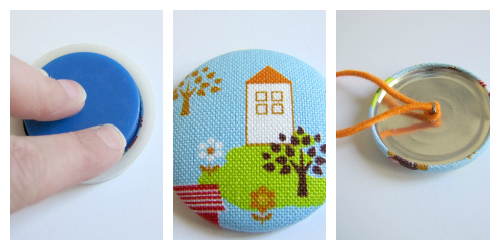 Voila!
———————————-
This guest post was brought to you by Jodie Maloni of The Haby Goddess. If you want to find supplies like the ones shown above, head to her online store www.thehabygoddess.com.au